If I Had Words (Saint-Saëns Symphony No.3) - Piano...
I tagged you in a thing. Do it if you want, you don't have to :) Rule 1: Always post the rules.  Rule 2: Answer all the questions from the person who tagged you and post them. Also write 11 new questions.  Rule 3: Tag 11 more people and put a link in their ask boxes.  Rule 4: You can't answer questions unless you were tagged by the poster. *Rule 5 (Optional): Tag the person who tagged you. 1. How...
"Be very, very careful what you put into that head, because you'll never, ever..."
– Thomas Cardinal Wolsey (via modernise)
Six websites I go to when I am upset:
babedesev: missredaholic: acurlyheadedman: acurlyheadedman: 1) When I am disgruntled  2) When I need a quiet place  3) When I want everything to be okay 4) When I need a hug 5) Just click this.  6) When I need to calm down.  FOR FUTURE REFERENCE the hugging one actually feels like they're actually hugging you and you feel so much better
"I realized that a sister is a gift that can't be replicated. A sister can make..."
– Hunger Point, Jillian Medoff (via as-tall-as-cliffs)
The best asks, ever.
1: What eye color do you find sexiest?
2: White, milk, or dark chocolate mocha?
3: If you could get a Sharpie tattoo on your back, what would it be?
4: Did you grow up in a small or big town? Did you like it?
5: Your favorite adult as a child? (and not your parents, if they were your favorite)
6: What kind of smoothie sounds really good right now?
7: Most embarrassing moment from your elementary school years?
8: Most embarrassing moment from your middle school years?
9: Most embarrassing moment from your high school years?
10: Pirates or ninjas? Why?
11: Have you ever climbed a tree more than twenty feet off the ground?
12: Did you like swinging as a child? Do you still get excited when you see a swing set?
13: If you could have any pet in the world, illegal or not, what would you get?
14: What's your most favorite part of your body?
15: What's your most favorite part of your personality?
16: Madonna or Lady Gaga? Neither? Both? Who cares?
17: Have you ever watched the Superbowl all the way through?
18: Have you ever watched any major sporting event drunk?
19: What's the most delicious food you've ever eaten in your life?
20: Margarine or butter? Which did you grow up with?
21: Whole, skim, 1%, or 2% milk? (Did you know they make 1 1/2% milk?)
22: Which continents have you been on?
23: Do you get motion sickness? Any horror stories?
24: Backpacks or satchels?
25: Would you wear a rainbow jacket? A neon yellow sweater? Checkered pants?
26: What was your favorite cartoon growing up?
27: If you had to have a cow or a pig, which would you take? Why?
28: If you had to look at one city skyline for the rest of your life, which would it be?
29: Longest plane ride you've ever been on?
30: The latest you've ever slept?
31: Would you buy a sweater covered in kitten pictures? Would you wear it if someone gave it you for free?
32: Do you pick at scabs?
33: Favorite kind of bean? Kidney? Black? Pinto?
34: How far can you throw a baseball?
35: If you had to move to another country, where would you move?
36: Have you ever eaten Ethiopian food? Vietnamese? Korean? Nepalese? How was it?
37: Small, liberal arts school or public university? Why?
38: A relationship with love or one with sex?
39: Do you eat enough vegetables?
40: Do you like horror movies? How about thrillers?
41: Would you scratch a crotch itch in public?
42: Do you swear in front of your parents?
43: Coolest thing you've ever been for Halloween?
44: If you could change your natural hair color, would you? To what?
45: Do you want to get married? Have kids?
46: Do you use a reusable water bottle? If not, you should.
47: City or nature person?
48: Have you ever used something other than "makeup" as makeup? (Like paint? Markers?)
49: Can you walk well in high heels? Even if you're a guy?
50: Post 5 awesome things about yourself. BRAG AWAY!
thunderwear: important tips for the future (long post, edited for my blog sorry) Read More
VALENTINE'S DAY | ASK SPECIAL
1: Do you have a crush at the moment?
2: Have you ever been deeply in love?
3: Longest relationship you've ever been in?
4: Have you ever changed for someone?
5: How is your relationship with your ex?
6: Have you ever been cheated on?
7: Have you ever cheated?
8: Would you date someone who's well known for cheating?
9: What's the most important part of a relationship?
10: Do you like to be in serious relationships or just flings?
11: When you are dating someone do you believe in going on "breaks"?
12: How many people have you ever hooked up with?
13: What's one thing you regret saying/doing in a previous relationship?
14: What age do you think is appropriate for kids to start having sex?
15: Do you believe in the phrase "age is just a number"?
16: Do you believe in "love at first sight"?
17: Do you believe it's possible to fall in love on the internet?
18: What do you consider a deal breaker?
19: How do you know it's time to end a relationship?
20: Are you currently in a relationship?
21: Do you think people who have dated can stay friends?
22: Do you think people should date their friends?
23: How many relationships have you had?
24: Do you think love can last forever?
25: Do you believe love can conquer all things?
26: Would you break up with someone your parents didn't approve of?
27: If you could go back in time and give yourself one piece of advice about dating what would it be?
28: Do you think long distance relationships can work?
29: What do you notice first about another person?
30: Are you straight, bi, gay or pansexual?
31: Would it bother you if your partner suffered from any mental illness?
32: Have you ever been in an abusive relationship?
33: Do you want to get married one day?
34: What do you think about getting your partner's name tattooed?
35: Could you be in a relationship without sex?
36: Are you still a virgin?
37: What's more important: Looks or personality?
38: Do you enjoy love films?
39: Have you ever given anyone/received roses?
40: Have you ever had a valentine?
41: What's your imagination of a "perfect date"?
42: Have you ever read "Romeo & Juliet"?
43: What's more important: Your partner or your friends?
44: Would you consider yourself "romantic"?
45: Could you imagine to date one of your current friends?
46: Have you ever been "friendzoned"?
47: Which "famous couple" is your favorite?
48: What's your favorite love song?
49: Have you ever broken someone's heart?
50: If you're single, why do you think you are?
51: Would you rather date someone who's rich but a douchebag or someone who's poor but a nice guy?
52: Are you good at giving other people advices regarding dating/ relationships?
53: Are you jealous of couples when you're single?
54: How important is it to make a relationship official (p.e. on facebook)?
55: Would you consider yourself "clingy", "overly attached" or "jealous"?
56: Have you ever "destroyed" a relationship?
57: Do you think it's silly to consider suicide because of a broken heart?
58: Are you the "dominant" or the "submissive" part in a relationship?
59: Have you ever forgotten important dates like your partner's birthday or your anniversary?
60: What's your opinion on open relationships?
61: Who's more important: Your partner or your family?
62: How do you define "cheating"?
63: Is watching porn while being in a relationship inappropriate?
64: Do you think Valentine's Day is overrated?
65: Would you consider yourself a "cuddler"?
"A journey of self discovery is never pointless- however dim your path may seem,..."
– Uncle Iroh, Avatar: The Last Airbender  (via czarinna)
aspiring-dancerx asked: how's the dance program like at BYU? I really want to apply, but I'm scared I won't get accepted because I'm a late starter and I'm afraid I don't have sufficient technique + experience to get in. Although I've done some ballet and contemporary, I'm really interested in the ballroom program they have there, though I've never actually trained in...
mom: you realize normal people don't have such strong feelings about the oxford comma
me: THE OXFORD COMMA IS IMPORTANT
mom: you realize this makes you a nerd
me:
mom:
me: i had a party with the strippers, george bush and barack obama
me: i had a party with the strippers, george bush, and barack obama
me: without the comma, you are implying that george bush and barack obama are strippers
mom:
me:
mom: this isn't normal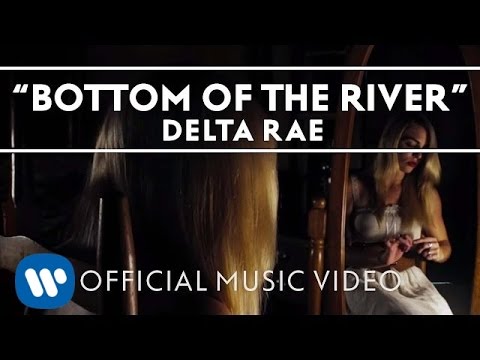 My Bucket List
learn morse code learn how to moonwalk go skinnydipping go sailing go skydiving buy a handgun go ice blocking go snowboarding or skiing drive on a course in an expensive car REALLY fast have a vegetable garden learn how to cook without a recipe
recklesslysensible: itsdoctorfuckinwho: ...